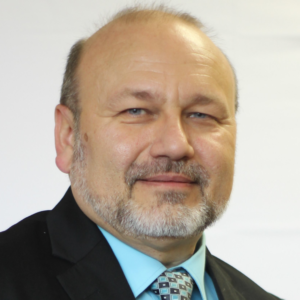 In addition to consulting with clients, creating and running programs, seminars, and training for his own and his client's companies, Jeff also sets aside a portion of his time each year for speaking engagements and workshops.
Jeff's unique perspective as an entrepreneur, world traveler, former US Army Military Police Officer, physical security specialist, 10th degree Black Belt, self-defense instructor, initiated Buddhist lay-teacher, counter-terrorist specialist, SWAT Team member, undercover investigator, private detective, and bodyguard to a former Secretary of Defense, foreign dignitaries, and several of the beautiful Dallas Cowboy Cheerleaders…
…will give your audience the practical, useful, and actionable insight they're looking for, and that will make your event the success you want it to be.
SPEAKER: FROM COMMUNITY GROUPS TO UNIVERSITIES AND INTERNATIONAL CONFERENCES
Jeff has spoken to thousands of people around the world, and is frequently asked to deliver keynote addresses, seminars, and workshops.  He also produces a podcast for those interested in personal protection, warrior-based leadership principals, and personal empowerment.
As a dynamic and charismatic speaker on preventing, surviving against, and recovering from violence; personal, home, and workplace security; reducing stress and burnout; and using meditation to produce more clarity and better results, Jeff''s speaking experience includes speeches, seminars, and presentations across the United States, and in countries such as Germany, Ireland, Canada, and Japan in addition to presenting at prominent industry events and institutions such as AAIM, International Conference On Workplace Violence in Healthcare, Stephen F. Austin State University, and private company/organizational gatherings. He advises concerned leaders, from startup founders to corporate C-Suite executives, law enforcement and security professionals, to mid and large sized business owners at all levels.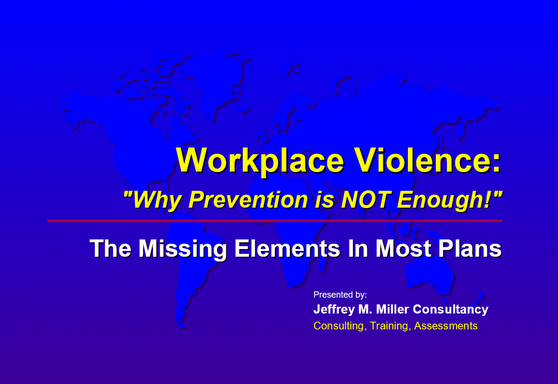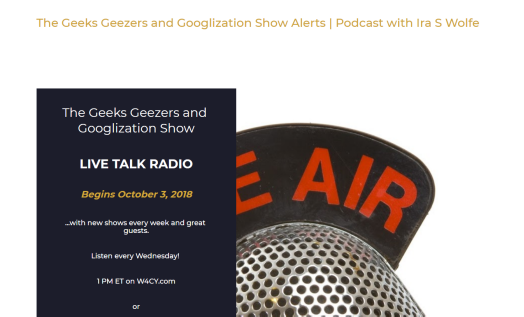 GUEST SUBJECT MATTER EXPERT TO HELP YOU WITH YOUR ARTICLE, PODCAST, OR PROGRAM
Jeffrey Miller's program, and the skills and abilities your people will learn, will stay with them forever. And, you will feel good knowing you helped provide the training that one day could help them save their lives.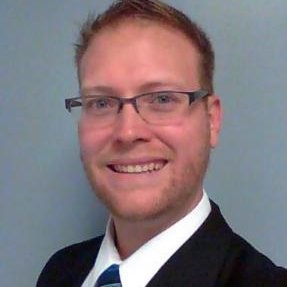 If you want to move the needle forward in terms of your personal growth and success, you must check out Jeffery Miller. He is the real deal. In terms of technical knowledge, experience, and the ability to explain complicated material in simple terms, he cannot be beat. He simply is an outstanding teacher.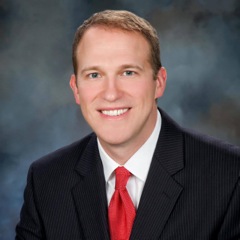 Mr. Miller's approach to self protection and occupational/work-place safety is both thorough and effective. Drawing on over two decades of martial arts, military, police and protection experience, he is able to distill the most useful aspects of self protection from a larger body of knowledge and package and present them in a way that makes them accessible to, and effective for, average people without the need for years of training.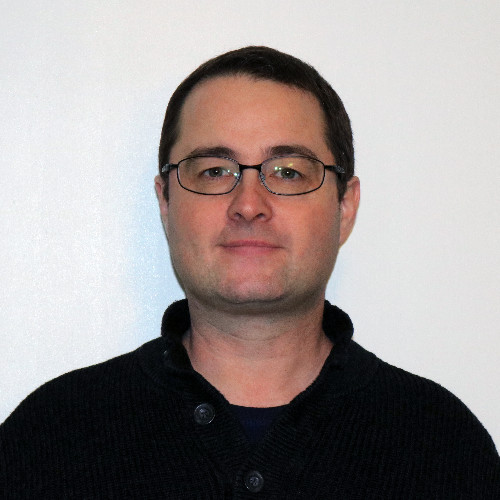 Mr. Miller presented a 1 hr lecture on bedside self defense and crisis de-escalation techniques for bedside nurses and other caregivers. He provided over 150 attendees with an excellent summary of non lethal and minimally invasive measures they could implement to assure their safety. I would highly recommend him to any group for this type of lecture and would also suggest that companies consider offering his lecture/instructional courses as a series over a few weeks so that attendees can develop and sharpen their skills and leave feeling even more empowered.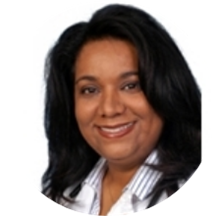 Jeffrey has truly enhanced the field to reduce risk of violence toward staff and reduce the risk of injury in a way that is a missing piece of many organizational attempts to reduce workplace violence in healthcare..
HAVE JEFF SPEAK AT YOUR NEXT EVENT
Every one of Jeff's speaking topics can be adapted to a specific keynote theme or presentation format whether it's for a conference, panel, in-house event, media interview, podcast or webinar.  His ability to adapt to whatever group size, from a small club or organization to a venue like his presentation for the Hemlock Girl Scout Council at Giant Stadium to more than 10,000 attendees, makes him a perfect choice to help you make sure your event is a success.
Jeff prides himself on a thorough understanding of your needs before customizing each presentation. So, the more information you can share about the event, your goals, and desired outcomes – the more powerful the impact Jeff will have on your audience.
A special message from Jeff to You, the Event Organizer
"As an event organizer, you have enough to think about without worrying about whether or not your speaker will come through for you and deliver or not. My goal is to make sure that your audience is inspired, not entertained — educated, not placated – to combine my insight, passion, humor, and experiences to make each talk unique to your specific audience and deliver an insightful, useful, and motivating experience. Your audience wants to have their world lit up, not put to sleep. They want authenticity with real experiences. That outcome is my mission. Your needs are my needs. I want to hear what about your hopes about the  feedback you'd most want to hear your audience say after the event is over.  And then, with your input, I will craft that message and experience. After all, your attendees are the real client. They are the people I serve and the ones whose lives I'm thankful that you're considering allowing me to touch." – Jeff
Jeff's Most Frequently Requested Presentation Topics
The Missing Link in Workplace Violence Planning: Why 'Zero Tolerance' DOESN'T Work!

Warrior-Based Leadership: 7 Character Traits That Make You a More Effective Leader!

Overcoming Stress & Burnout - Getting the Benefits of Meditation When You Don't Have Time to Meditate

Protecting Your Nurses and Medical Staff from Aggressive Patients and Family Members

Myths & Realities About Workplace Violence - 6 Reasons Your Plan is Probably Flawed and How to Fix It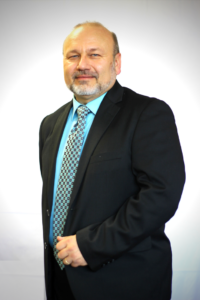 EXAMPLES OF PREVIOUS PRESENTATIONS