Books, Reports, and Other Help for the Serious Leader
Take advantage of these recommended resources and Opportunities from an Internationally Recognized Expert in Violence Prevention, Stress & Burnout Reduction, Workplace Safety & Security, Deescalation Tactics, and Active Threat Response & Recovery.
When You're Ready, Let's Discuss Your Concerns & Needs…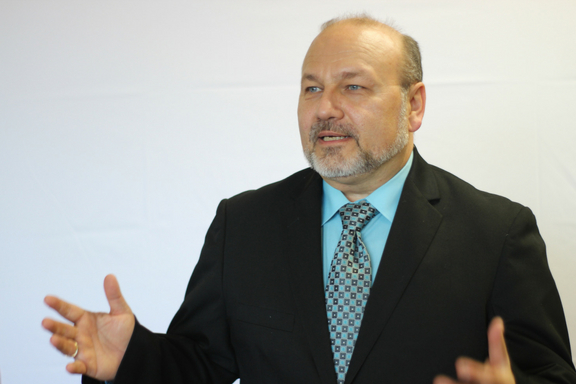 eBook: "Backwards Thinking In Workplace Violence Planning & Staff Training"
Learn why your workplace violence prevention, training, and response plan may be absolutely useless when you and your people will need it the most  In it, Mr. Miller exposes the truth of why most workplace violence plans cannot protect the people, companies, and reputations they're meant to protect from the operative word in their titles… "VIOLENCE!"
Report: "10 Unconventional Ways to Keep Your Employees from 'Going Postal'"
This short report includes more than a dew quick, easy-to-read suggestions for deterring employees considering aggression against your or your company, it gives you the insight into what it really takes to protect yourself, your people, and your company's reputation against the loss, damage, and pain of workplace violence.
Self-Audit: Concerned Leader's Workplace Violence Assessment Tool
Use this simple self-assessment tool to begin the process of protecting your people, company's reputation, and bottom line.  Designed to help you quickly determine how much a single incident could cost you and your company, as well as highlighting some of the gaps that you may have not considered.
Video: "DANGER PREVENTION TACTICS: Protecting Yourself Like a Pro!"
This video focuses on the first three training areas in Mr. Miller's Px8 System.  It teaches you and your people how to defend yourselves against attackers, BEFORE they ever get close enough to touch you! You'll learn many of the same tactics and strategies employed by self-defense and security experts every day, to "stay off the radar" of real-world assailants looking for their next easy victim. Share this knowledge with your employees so they can better protect their families, friends, and others of their choosing.
Give it to your employees, customers, vendors, and anyone else you'd like to be more safe and secure in this often dangerous world. Learn Tactics for Avoiding and Escaping Danger: * At ATM's * In Parking Lots and Garages * In the Workplace * While Driving * At Home * …and MORE!
Click here to order from Amazon.com…
Or Contact Us for Volume Discounts on 50 or more!
Books Co-Authored By Jeffrey M. Miller SPS, DTI
Book: "Workplace Violence in Mental and General Healthcare Settings"
Workplace Violence in Mental and General Health Settings provides clinicians, health care administrators, law enforcement professionals and educators with an easily accessible, cross-disciplinary approach to preventing and controlling violence in the workplace.  draws on knowledge from fields beyond medicine to provide a comprehensive resource on everything from organizational and emergency room violence to self-defense techniques for the health care professional.
Workplace Violence in Mental and General Health Settings features: An explanation of violence terminology to enhance readability; New information on how workplace violence affects quality of care; Steps to manage high-volume emergency room violence; Specific training protocol to prevent workplace violence; A free CD-Rom containing sample workplace violence guidelines, powerpoints, internet links and more.
Book: "GIS in Hospital and Healthcare Emergency Management"  (Ric Skinner GISP – Ed)
Although many books have been published on the application of GIS in emergency management and disaster response, this is the first one to bring together a comprehensive discussion of the critical role GIS plays in hospital and healthcare emergency management and disaster response.  In today's technology driven environment, failure to plan is planning to fail. This accessible resource provides emergency planners, operations managers, and hospital and healthcare administrators with the understanding and the tools needed to create emergency management and disaster preparedness systems that will help hospitals save lives, time, and money when the next emergency strikes.
Let's Discuss Your Concerns & Needs…