75% of Assaults Reported to O.S.H.A Yearly are Perpetrated Against Nurses and Other Healthcare Staff.
Clients Who Can Benefit from Partnering With Me in the Healthcare Arena include:
Nurses, CNA's and Support Staff

Physician's Suffering from Stress and Overwhelm

Departments Experiencing Problems with Lateral/Horizontal and Vertical Violence

Psychiatry and Counseling Professionals

Nursing Homes and Other Facilities Dealing with Aggressive Dementia and other Memory Impaired Patients

In-Home Care Workers at Risk from Patients and Family Members

Urgent Care and Family Medicine Clinics
From manufacturing companies to hospitals, from churches to municipalities and libraries, and from small consulting and social services firms to a state university and school district… …these clients companies, and often their individual leaders working in "stealth-mode,"* have all turned to Jeff for his expertise and unmatched ability to optimize their ability to prevent, deter, and mitigate the effects of workplace violence.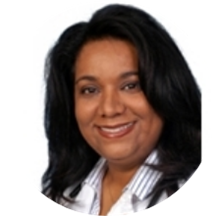 Mr. Miller presented a 1 hr lecture on bedside self defense and crisis de-escalation techniques for bedside nurses and other caregivers. He provided over 150 attendees with an excellent summary of non lethal and minimally invasive measures they could implement to assure their safety. I would highly recommend him to any group for this type of lecture and would also suggest that companies consider offering his lecture/instructional courses as a series over a few weeks so that attendees can develop and sharpen their skills and leave feeling even more empowered.
— Dr. Patricia Manni
Pulmonary Critical Care
Geisinger Medical Center
Danville, Pa.
PLEASE NOTE: If you'd like to schedule an in-person meeting instead, please use our Contact Form and I or one of my people will contact you to set up a time.
Results matter… Period.
From our first conversation, you and I will discuss not only the concerns you have but also the results that you want to see.  Then, everything I suggest, design, an do for you is directed towards achieving those results.  
Real-world, positive results that Jeff has been able to produce for his clients include the following key indicators and outcomes:
A Psychiatric department made modifications to it's patient meeting room which created a better means of escape for practitioners, while also contributing to the patient's feelings of safety and comfort. A plan of action was also developed to allow the practitioner to act effectively to de-escalate tension, recognize verbal and physical cues and, if necessary, to protect themselves during an attack scenario until they could effectively escape from their aggressor.
Nurses at a major regional healthcare organization were taught better, "tactical" positioning when taking vitals and interacting with patients which allowed them to comfortable get the job done, while also giving them more time to detect, react to, and escape from an aggressive patient.
Healthcare professionals at a small community hospital when through a customized program, where they learned non-lethal, liability-conscious self-defense techniques designed to allow them to quickly and effectively avoid and escape from a violent patient, guest, or family member who was trying to hit or grab them.
Nursing students at a State University learned how to identify verbal, facial, and body language cues presented by aggressive patients just prior to an attack occurring. This contributed to a greater sense of understanding about workplace violence as it relates to nursing, and something not typically covered during schooling. This resulted in their being able to enter the field "eyes wide open," rather than being traumatized when the inevitable first incident occurs.
Administrative assistants at a regional medical center were taught how to tailor the "Run, Hide, Fight" general training for use in their own unique work environments. This helped them feel more cared for by their organization, gave them a sense of "knowing what to do," and made them feel like they were a contributing part or their own safety and security should something happen.
Doctors attending a national medical convention who were concerned about the problem of stress and burnout induced suicides among physicians, learned how to gain the benefits of meditation even when they don't have time for long, conventional meditative practice. By learning a special, condensed form of meditative mindfulness taught in our "Rapid Reset & Recharge" program, they learned to take advantage of, and "steal" those short intervals we have throughout our days to do just that – reset, recharge, and reverse the drain and other debilitating effects of the non-stop, high-stress, modern world of medical practice.
A mid-sized community hospital was able to redesign their emergency department based on healthcare industry needs and attacker methodologies, rather than the "conventional wisdom" used by a previous consultant and more suited to manufacturing or administrative type businesses. This new design, systems, and protocols resulted in their ability to effectively respond to and isolate potential attackers away from other patients and staff. This resulted in a more effective, efficient, and professional way to handle and manage incidents, as-well-as to minimize and mitigate damage to property and staff to a much greater degree.
Attendees at an international conference on workplace violence in healthcare in Dublin, Ireland were taught how to evaluate and redesign their patient exam rooms in a way that alleviated the problem of the caregiver finding themselves trapped in the room with his or her assailant between themselves and the exit. This resulted in a greater feeling of safety by staff, as well as a reduction of injuries when incidents did occur.
I have worked with Jeffrey Miller on a publication project that has had national and international attention in the field of workplace violence in healthcare sector. His chapter "Incident Control, Attack Avoidance, Escape and Physical Self-Protection Training in Healthcare Settings" contributed to the success of our book: Workplace Violence in Mental and General Healthcare Settings, Jones and Bartlett Publisher, 2011, (ed Privitera MR). This book won the national award: 2012 Manfred Guttmacher Award from the American Academy of Psychiatry and the Law for outstanding contribution to the field of Forensic Psychiatry. Jeffrey has truly enhanced the field to reduce risk of violence toward staff and reduce the risk of injury in a way that is a missing piece of many organizational attempts to reduce workplace violence in healthcare.
— Dr. Michael Privitera M.S., M.D.
Strong Memorial Hospital
Dept of Psychiatry
Professor, University of Rochester Medical Center
Rochester, NY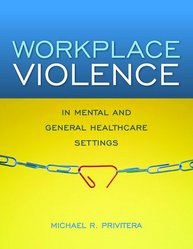 Protecting Yourself, Your People, and Your Company Requires More Than Just a "Zero Tolerance" Policy or One-Off Training Program!
Schedule a complimentary discovery call or meeting with me to discuss your concerns and how I can help.
…